Gotta have grill marks!
Simple Sunday grillerated chicken thighs, one batch marinated in Italian dressing, the other in Q-sauce. Scorched on the Mini-Q but patted DRY first (probably the key to grill marks).
Also: The Remains of the Beans (served when we fed a drop-in friend grilled Italian sausage on brioche buns), and of course, Nuketater Salad.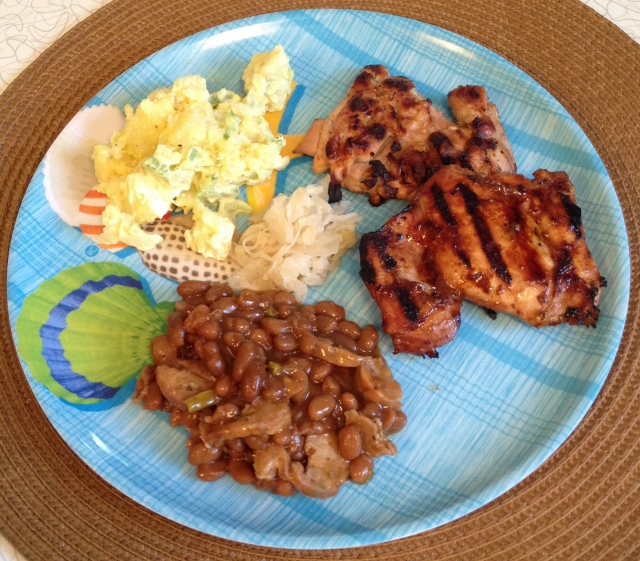 I hope everyone's safe and it stays that way.