Cool weather rolled in today, so after running around a bit in it, we opted for something quick: strip steak marinated in that orange dressing, garden bean/pepper mix, what was left of a garden tomato after I got my hands on it, and tots.
Pattng the steak dry ensured some excellent sear marks.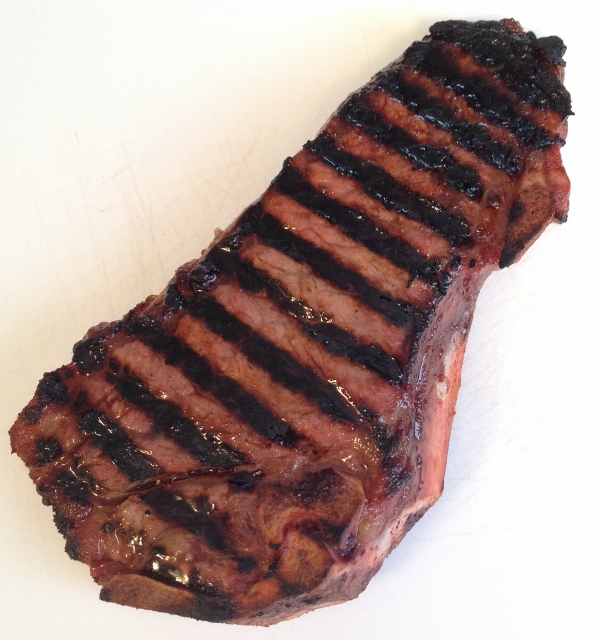 Strip steak...not my top pick, but with 'cowboy ribeye' going for $20/lb...as NY had this country's first cattle ranch (1747, Montauk), how did we let that slip through our fingers to reach this sad state of affairs?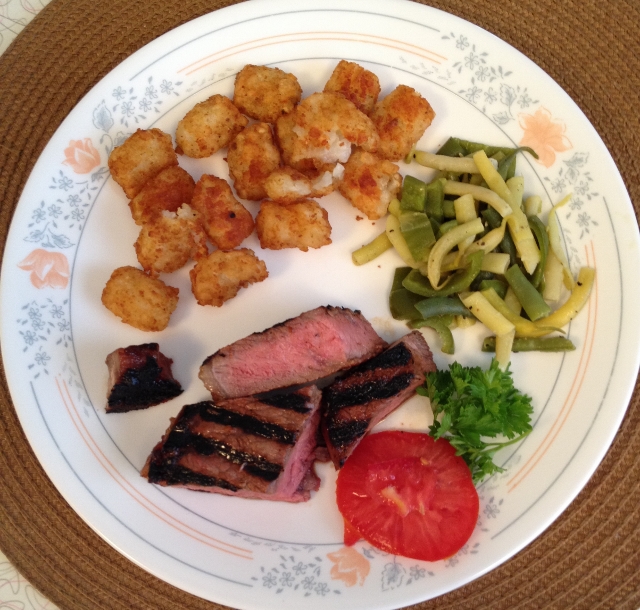 It tasted good, though.