Continuing the Laziness theme, strip steak, reheated vej (peppers, chard 'n' beans from garden, carrots from a can, shhh...), and one of those frozen hash brown potato patties. Bypassing the El Jackacabramoa-chewed line by strapping on a mini-prope tank direct.
Steak came out pretty well, considering we yanked it from the freezer.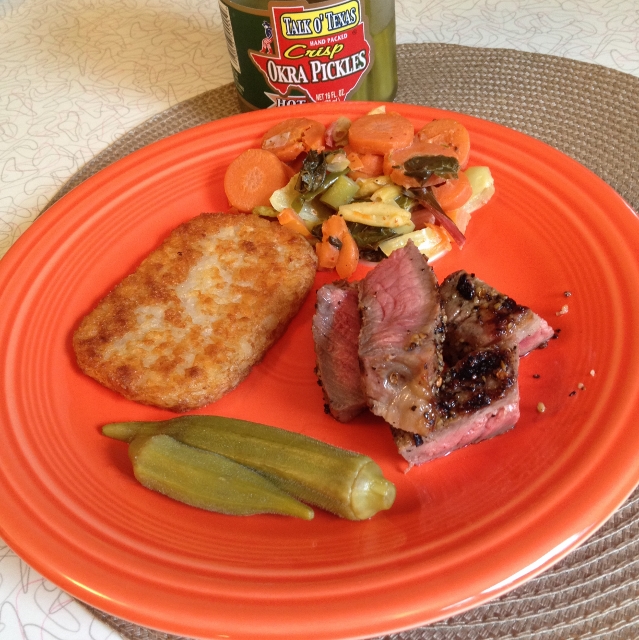 Okra pickles courtesy OUP added just the right touch.