Really we were testing spatchcock vs. 'beercan withoutacan.'
Ingredients:
One chicken
Small amt. mayo
Clucker Dust
Cooler Penner Plug
Just a lil bit-o-beer
Two incidental potatoes
Weber chicken cooking thingie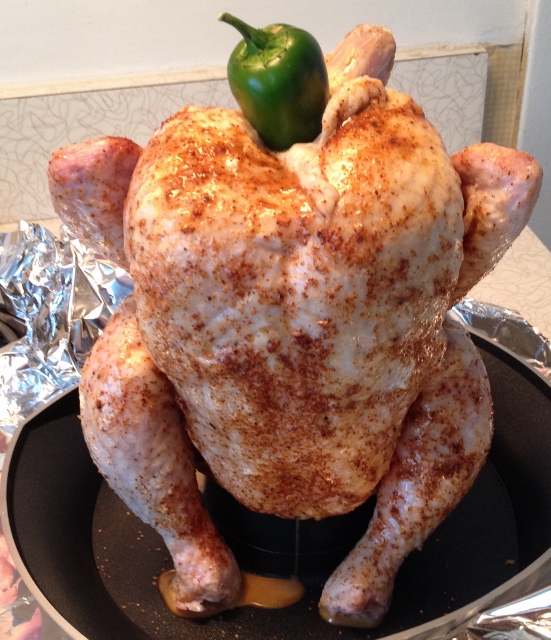 Potatoes part-nuked and foil-wrapped. Chicken rubbed with mayo and Clucker. Beer inserted in thingie. Chicken followed.
Heat: 350°
Time: one hour fifteen minutes
Looks goooood.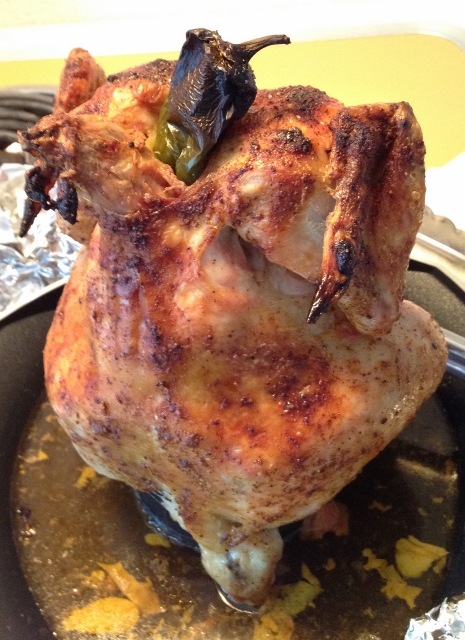 Tasted goooood too, with the tater, mixed vejables and an okra pickle. (You're supposed to eat the seeds, right?)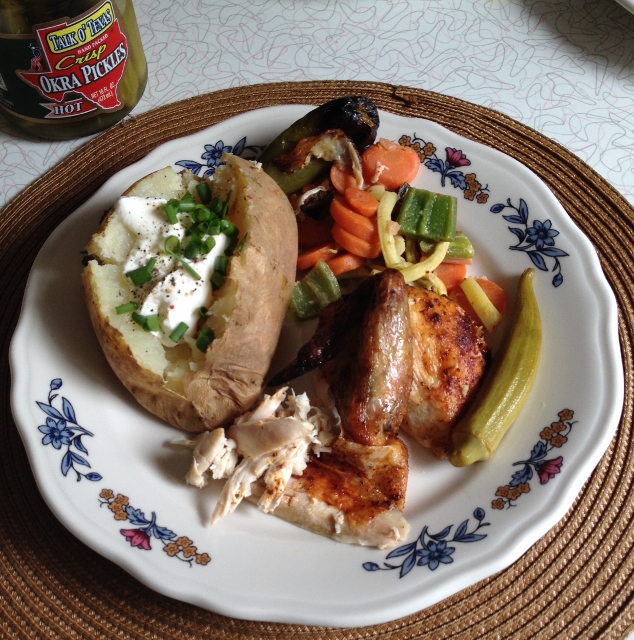 Verdict: Beercanless!
The only drawback with this Weber thingie is when you remove the chicken (comes off EZ!) it looks like the tower of Orthanc or something. Scary.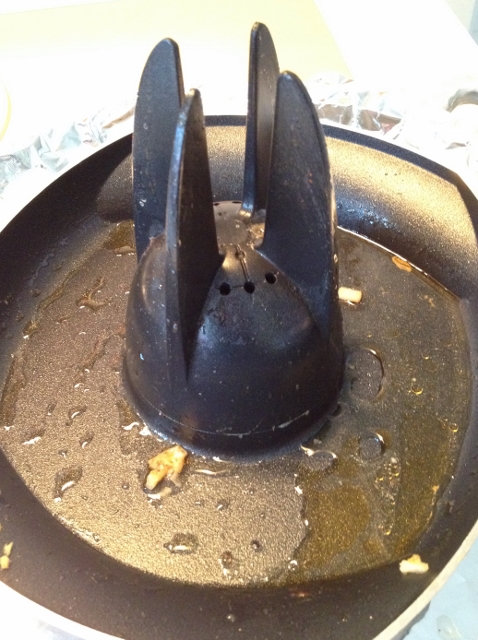 Next time, Weber kettle for smoke, but this time we wanted an exact head-to-head comparison. Did I mention beercanless won?