It's still hot, we're still listless, but we had a leftover baked sweet that could go in the nuker, something else from the freezer, and Professor Bunky was brave enough to tote some previously-frozen 'n' slashed-barbecue-sauce-marinated chicken breasts out to the little gas grill.
These came out pretty good! Apparently, slash-n-burn sometimes works! Especially if you pat the chicken dry first.
All sorts of flavors here, the butter, brown sugar, pepper and soy sauce for the sweet, the really nice Q-sauce tang on the chicken, and.....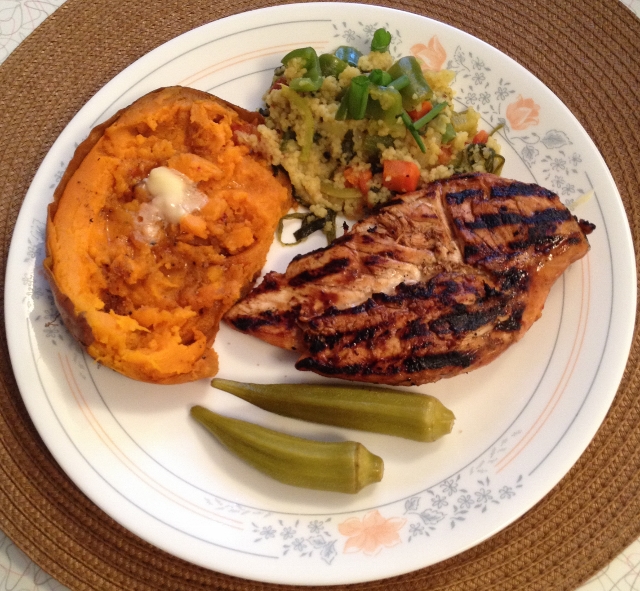 'Mommy, what's that other thing on the plate?'
'Don't look, dear. It's The Bad Thing.'
'But it has garden peppers, tomatoes, and string beans in it!'
'Just look at the nice pickled okra instead.'