It was Tandoori chicken day again, and a RARE day of no rain, so we decided to run a science experiment/throwdown between the Weber Mini-Q gasser and the old charcoal hibachi.
In addition to the boneless skinless thighs Tandoori, we threw in some other boneless skinless thighs marinated in barbecue sauce. Because we had them.
PB built the fires. The chickens went toe-to-toe. We tasted some of each kind, done each way.
The results were surprising. Hands-down winner, for ease 'n' flavor: the Mighty Mini-Q! Better grill marks, better finish, better everything.
Science doesn't lie.
Plated with a potato salad and some shredded green salad with Secret Sailor Dressing (ie: the tail ends of this bottle 'n' that.)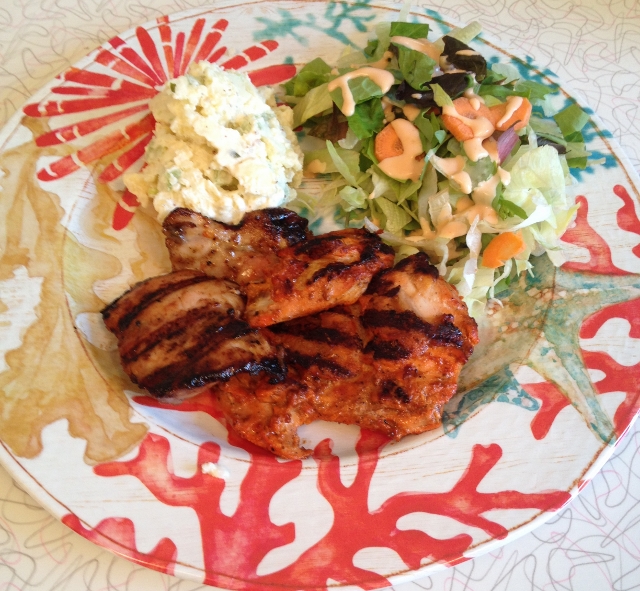 And thanks once again to Russ! He da man.