Don't forget to glove up. If you forget, later on you will be reminded that you should have when you get rid of the beer you were drinking.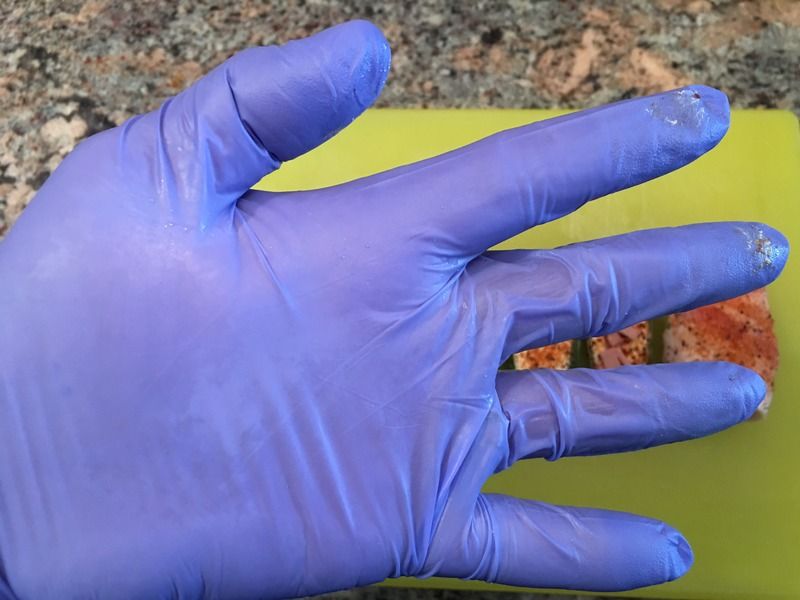 Today's process
Decapitate the jalapeño
Slice in half
Remove a lot of seeds and membrane - but not all
Fill with Philly cheese
Apply rub
Add something else if you like
Wrap in bacon and more rub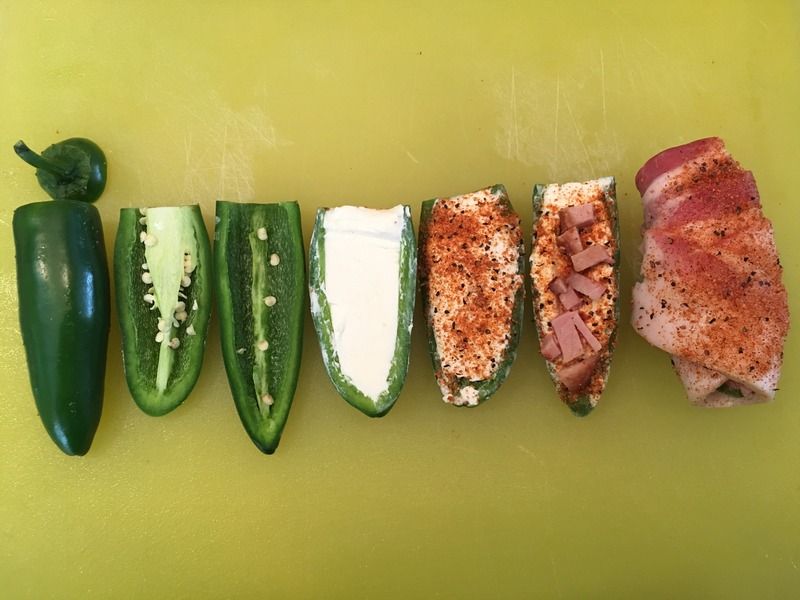 Had some left over ham that screamed USE ME, USE ME. Not this time but I also like putting something sweet in there - like some crushed or a slice of pineapple or maybe some peach preserves.