When we got a padded mailer yesterday from Texas, with a name I didn't recognize, I figured it must be someone sending a fountain pen to my Fountain Pen Foundling Home. But when I opened the package and inhaled the wonderful aroma, I realized it was....Tandoori spices!
We bought skinless boneless chicken thighs to test it out. Marinated to exact directions, and due to wind, cold and possible rain, plus the lack of a 10,000° tandoor, grilled on the Weber mini-Q propane rig. (Which later caught fire, but I'm told it will all be okay.)
The flavor was completely magnificent. Didn't look half bad either!
Plated with some Texmati rice, assorted fruits, and a side salad that we grew almost all ourselves.
Waiting for the grill: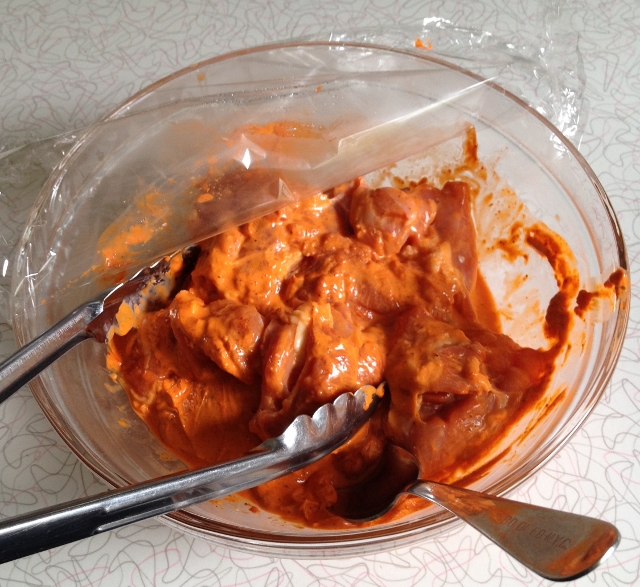 Ready to eat!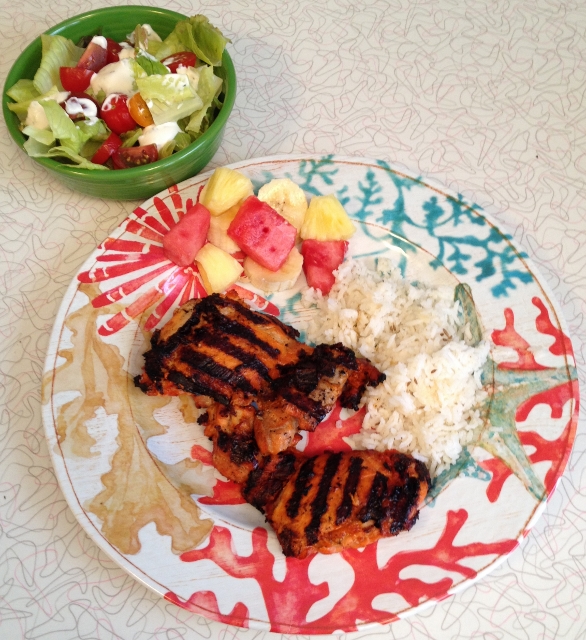 I bet this would be great on lamb, which is hard to find here and $$$, but it was a hit on the chicken. (I may never use white meat again!)
Many thanks to Kiwiruss and OUP!