Once upon a time, we had only two short measly meat pins we salvaged from packaged steaks that we got from One Of Those Steak Companies. Now, thanks to you, we have 144 of the REAL ones. So it was roll-up time.
Chicken breasts pounded out. Skinned green pepper diced, with green and white onion. Finger of Jack cheese. Rolled with bacon. Bit-o-Clucker Dust. Pinned. On the medium-hot grill indirect for 45 (yeah, that's a while, but it's cold and windy). Glazed with a little bit of sweet store brand sauce the last 15 or so.
Here, plated with baby bellas and half a biskit: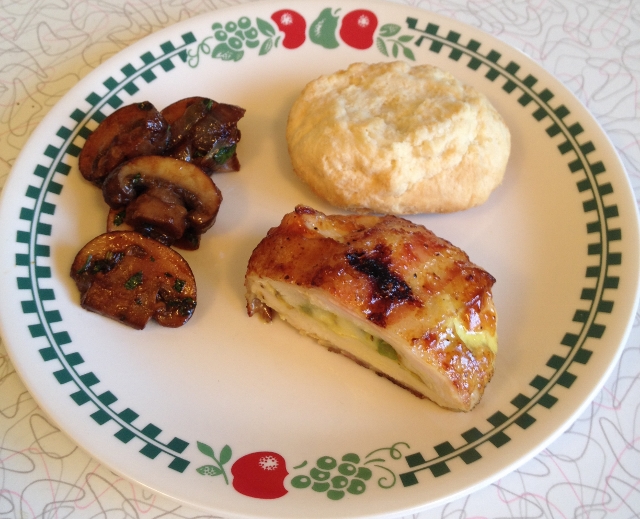 They were goood. I really want to try these with some beef. Suggestions for what cuts to use, please?