The pork pictures y'all have been posting got me hungry for some chops, so we did!
1.5" bone-in chops.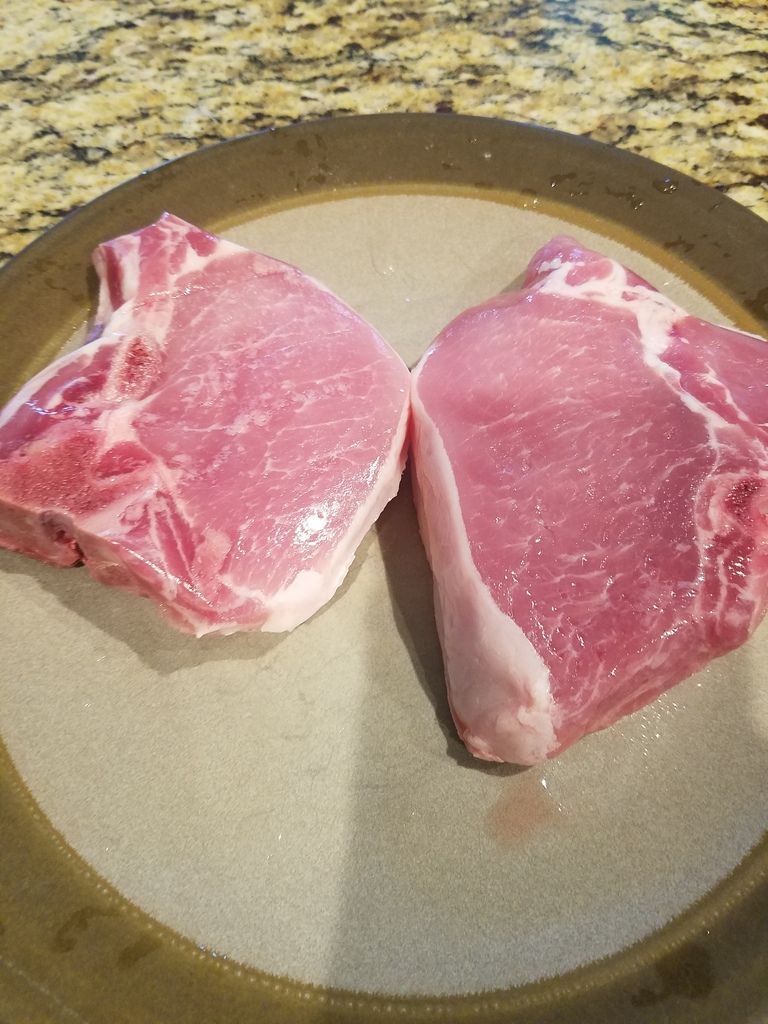 Seasoned with Emeril's Essence (until I ran out....gotta love cleaning out the pantry) and seared over some Royal Oak lump
Pulled off at 145 internal and rested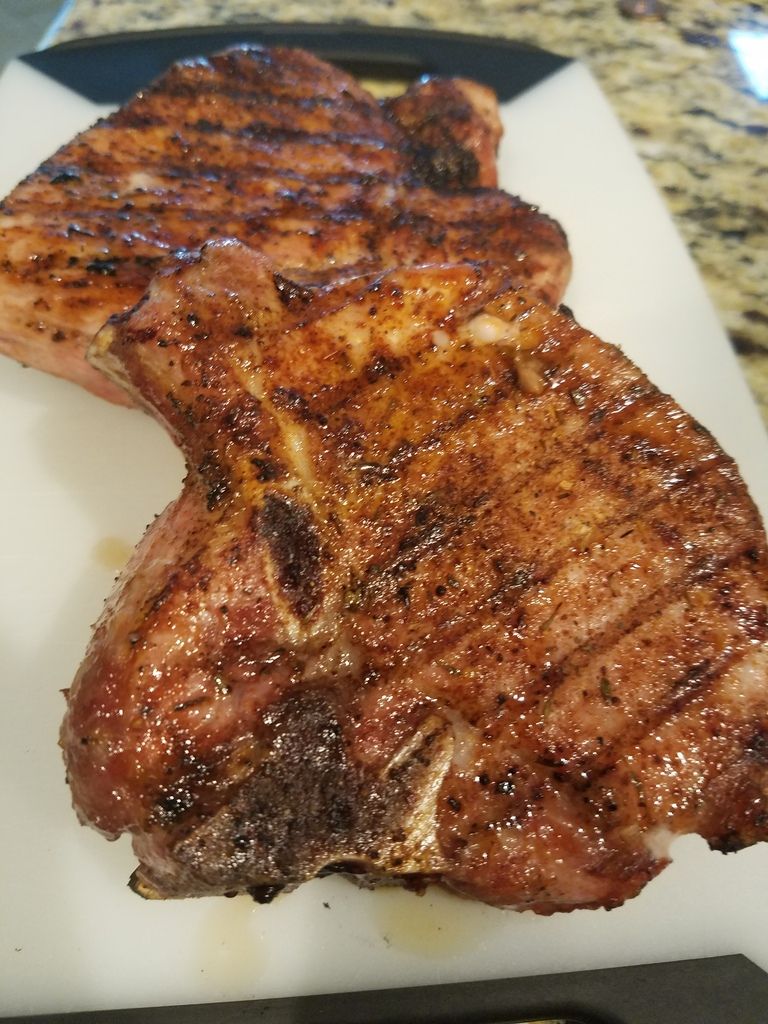 Plated with a salad, some fresh strawberries and avocado (I love spring!). Thanks for looking!