WooHoo it was a huge success.
I grilled 3 sirloins this evening along with some onions. I was a little nervous at first but it wasn't too bad. There are no leftovers, bones have been picked clean. LOL Even my 16 yrs old who has become a finicky eater(translates to eats only what he wants) went back for seconds on the steak. DH said he is turning all grilling over to me, he said this with a smile on his face as he lifted his fork to his mouth. LOL I want to get a fire side box for my pit so I can start learning to smoke meats.
I forgot to say I put worcestershire sauce, Kroger brand steakhouse seasoning(it's in a disposable grinder) and Zatarain's Cajun seasoning.
Here are some pics. ignore the rusty looking grills they need to be re-seasoned.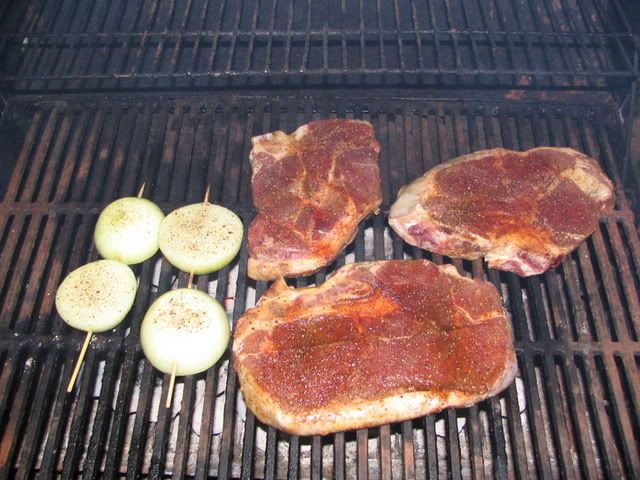 at the beginning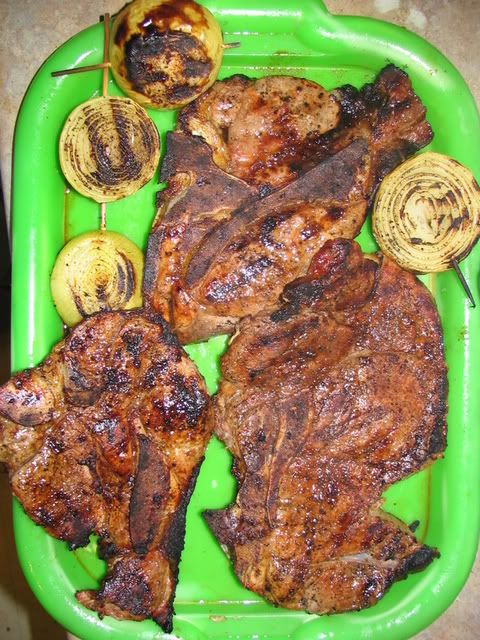 steak and onions all done
We like our steaks med rare and I would say these are pretty near perfect.