Moderator: TBBQF Deputies
Chuck Wagon
Posts: 2858
Joined: Sun Jul 08, 2012 2:58 pm
Location: Eastern seaboard
Contact:
Southbound, you got me clawing at the screen!
Moink!
Pilgrim
Posts: 29
Joined: Thu Nov 09, 2017 10:54 am
Contact:
That's a great looking brisket!
"Skin that smoke wagon and see what happens!"
Pilgrim
Posts: 11
Joined: Fri Nov 10, 2017 5:15 pm
Contact:
Forgot to add this pretty little pic here lol. This is why I have trouble paying big bucks at a restaurant!!! Same cook from this weekend
Deputy
Posts: 1539
Joined: Wed Sep 15, 2010 10:30 am
Location: Richmond, Texas
Contact:
Very fine looking cook. Well done!
Custom 24x48 offset trailer pit
Camp Chef DLX Pellet Grill
Vision B Series kamado
Huntington Forge 490 Gas Grill
Deputy
Posts: 1539
Joined: Wed Sep 15, 2010 10:30 am
Location: Richmond, Texas
Contact:
Russ wrote:

OldUsedParts wrote:

Russ wrote:Great all around cook, you should be entering the comp on here Tx9110 is doing, sorry if I got numbers wrong,lol, I meant the councillor.Russ

RUSS, repeat after me TX-1911 aka C-O-U-N-S-E-L-O-R - - - - - got it

Lmao, man you crack me up, I'm not good with numbers.......but I'm a learning,lol. Sorry mr solicitor, it's funny I have this notion that Tx 1911 looks like the guy from easy rider, nick nick nick,lol

Russ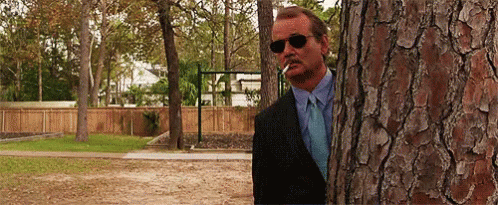 Custom 24x48 offset trailer pit
Camp Chef DLX Pellet Grill
Vision B Series kamado
Huntington Forge 490 Gas Grill
Deputy
Posts: 11890
Joined: Sun May 15, 2011 7:09 pm
Location: Montgomery, Texas
Contact:
OUP

Beekeeper: Let's do saddle up and go learn that gentleman his manners
Davy Crockett: We won't have to. He's wearing out horses coming towards us
Beekeeper: Guess we can't stop him from coming. But I reckon we can arrange for him to limp going back
---
Return to "Smokehouse - BBQ Discussion"
Users browsing this forum: txsmkmstr and 2 guests