Gene Kelly, here we go...
Could this be Nate ahead of schedule? First, we can't get the ECB up to temp for like, an hour, what with the slanting rain that's getting inside the Q-Tent.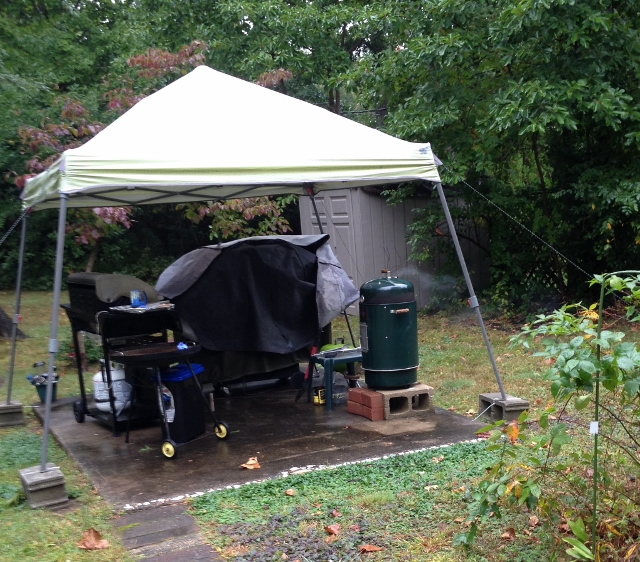 (We did get lucky with the membrane...came right off in one piece. Then, mustarded and Hoochie Mama'd and ready to go.)
Apple and cherry for the wood. Had to keep fiddling with the temp, which ranged from 200°-250°...and then the remote temp probe stopped working. We got it going again. Then I'm getting all these alarming reports that the meat's not pulling back, the rack's not bending...six-point-two-five hours later, the rain lets up and the ribs come in.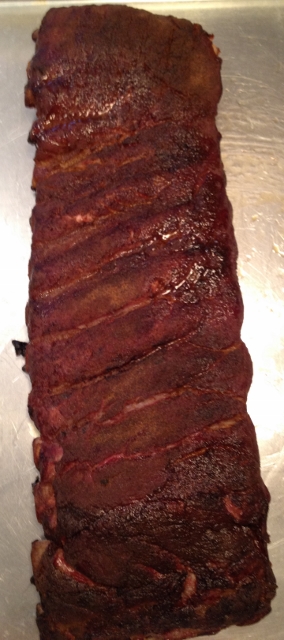 At last! Glazed apple side, plus broccoli, onyawn, mushroom with lemon pepper, and 'magic grits' the right way ... with butter and hot sauce.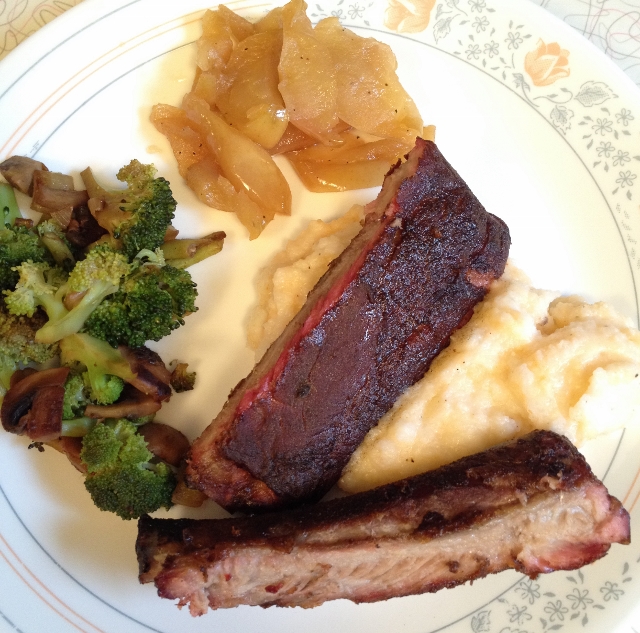 And whadaya know, they came out great. Adequate smoke, tender but not fall-apart, really delicious from the SB rub. Whew.