have some lay-out designs (sticking to the K.I.S.S. principle).
We're flopping back and forth between Plan 1 and Plan 2. Trying to decide which we'd use more...a vertical add-on or a direct heat grill. Kinda leaning towards direct heat..steaks, fajitas, etc.
here is super streamlined (with vertical):
here's the plan for the pit minus the vertical but using it as a direct heat: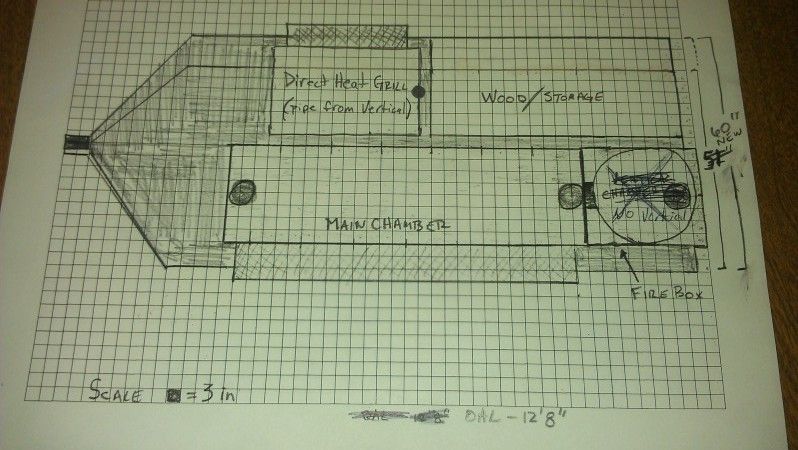 here was the original:
like having the big grill, but it's going to be hard reaching the back of it I think.
the big direct heat was going to be half of a 56 x 30 x 1/2 piece of clad (half stainless half iron). No idea...buddy is in the steel business and said that's what it was. Was a custom cut for a customer at one of their yards and the customer didn't want it...so it was just sitting there.
We were thinking about 3 doors on the pit (7 ft).