Finally made it out to Hutchins this past weekend. I have been wanting to try them for a while and my good buddy Tim ( Tinye11) was my tour guide for the day. When we arrived the parking lot was packed but we just walked up to the counter and started to scope out all the goodies. I ordered the brisket rib combo, guy at the counter asked point or flat - always a good thing. Asked for a lil bit of both and he sliced away. Sliced up some St.louis ribs as well and then the sausage caught my eye. What kind ya got there? Jalapeno. Throw some on there as well. Dished up some tater salad and mac n cheese. Then I found the fried okra and ordered some sweet tea and I was good to go. Sat down and started with the brisket, nice bark and smoke ring. Nice taste with a nice pecan smoke taste that is not overpowering- flat was a tad dry but still good. The point was spot on with the meat melting in your mouth.Some of the best around that does not come from the backyard. Ribs were cooked just right for me, bite through with a nice rub, liked them alot as well. The sausage was good as well with the jalapeno adding some nice flavor. Used some sauce on the sausage and okra and it was a light sauce with just enough twang.Sides were real good, enjoyed the tater salad and okra, mac n cheese had a lil bit of too much cheese for me. Desserts are free and are serve yourself- Ice cream, banana pudding and peach cobbler. Service was great and the atmosphere inside is what a BBQ joint should be like. Got to check out all the pits afterward and we both were quite impressed. Overall one of the best overall BBQ meals I have had to pay. Will go back next time I'm up that way.
My o my!
As Memphis Rains said on Gone In sixty Seconds- I am a baaaad man! Was a long ride home though.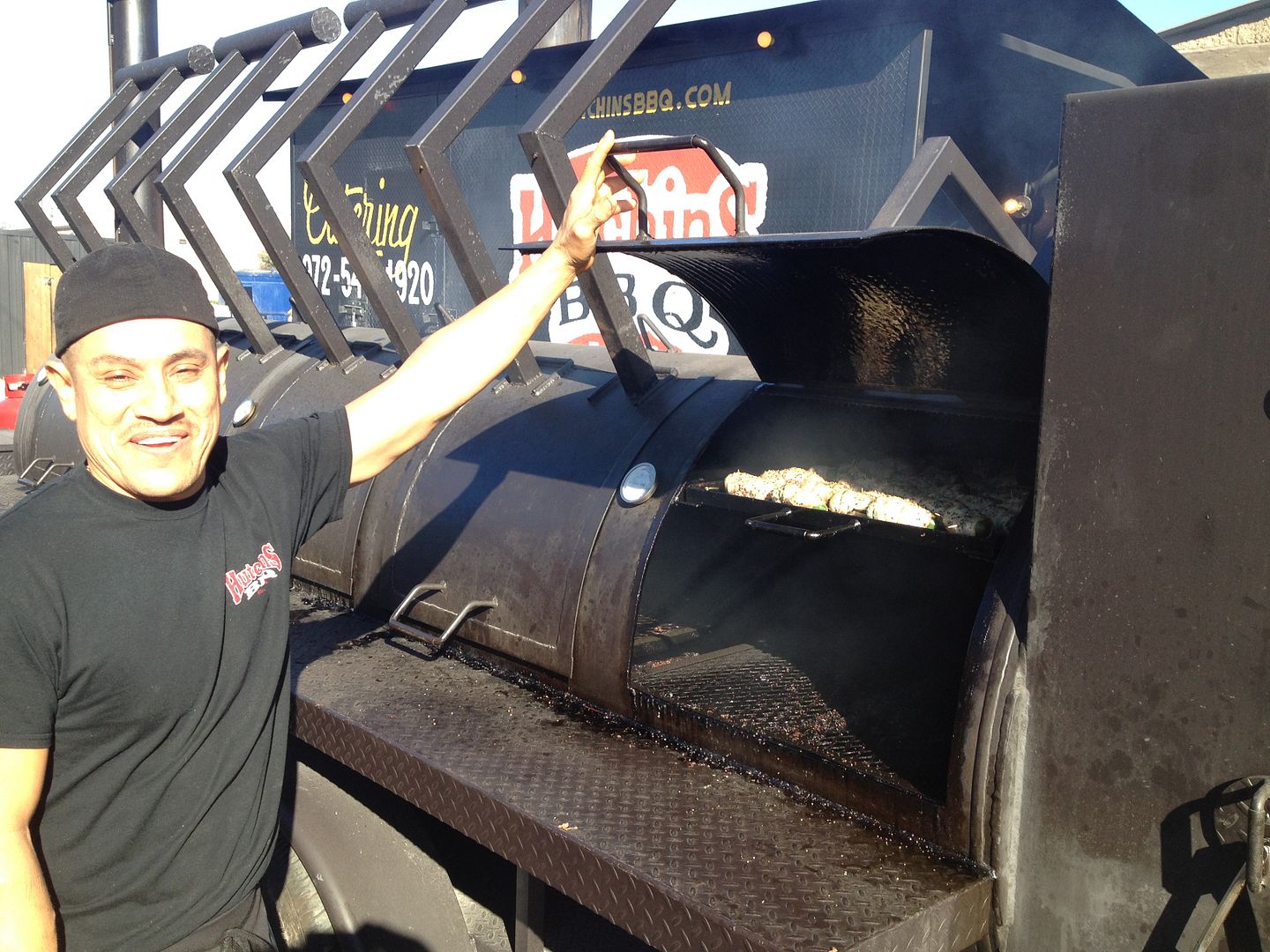 Pitmaster Crispin with ABT's on one of two trailer smokers.
Chicken and turkey on the other trailer, rotisserie.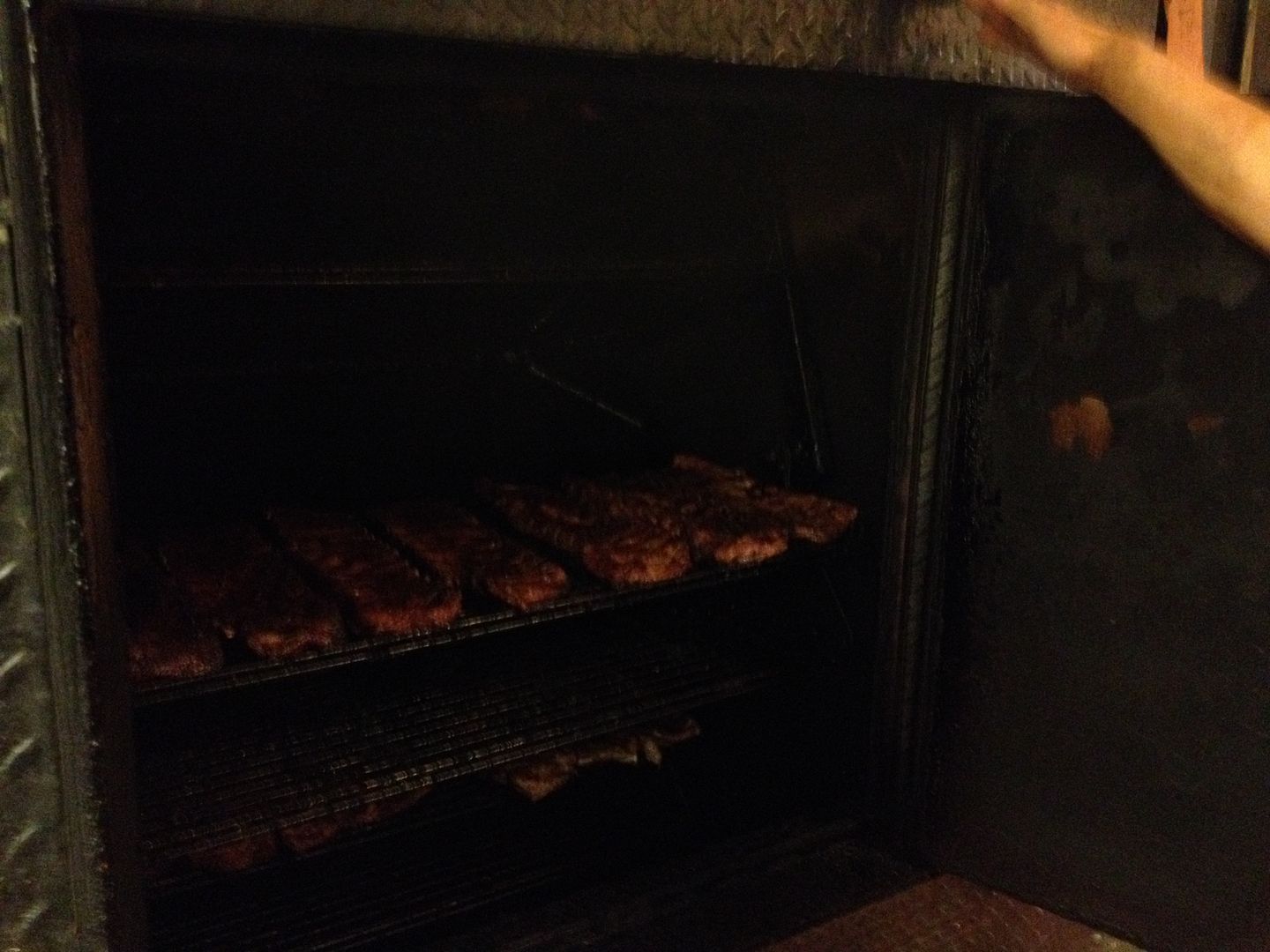 Inside rotisserie, Chrispin says they cook about 150 slabs of ribs a day.
This one cooks the packers, they were fixing to put the briskets on for the next day 14 to 16 hours cooking time.
Chrispin really enjoys his job, heck of a nice guy!