Moderator: TBBQF Deputies
Chuck Wagon
Posts: 2718
Joined: Sat Jan 05, 2008 12:54 am
Contact:
I have seen better times, yet, as I look back on this year, I have much for which to be grateful. Like many here, I have found many friends on this forum, even though we have never met face to face. Sort of my refuge from the real world. To Gator and all the rest of you - Merry Christmas and a blessed New Year!
Jack
Jr. C's BBQ
http://www.jrcsbbqandseasonings.com
" target="_blank
Homemade upright drum smoker
Backwoods Party
GSW upright (now deceased)
nice gas grill
Weber 27" grill
Weber rotisserie
Outlaw
Posts: 1156
Joined: Sun Oct 05, 2008 11:40 am
Location: Germany
Contact:
Merry Chrismas to every member of this great forum !

I`s a special honor for me, to be a member !
Greetings

Simon
Chuck Wagon
Posts: 3269
Joined: Mon Mar 26, 2007 1:01 pm
Location: Van Alstyne, TX
Contact:
Merry Christmas, everyone!
Mike

Primo Oval XL
Weber 18" One Touch
Forum Star
Posts: 6602
Joined: Sun Feb 18, 2007 6:18 pm
Location: Jacksonville,Texas
Contact:
Merry Christmas to all my friends, my forum family. CF
Cowboy
Posts: 300
Joined: Sat Jan 03, 2009 2:38 pm
Location: Grapevine, Tx
Contact:
Merry Christmas to everyone, may there be many more
"He was ugly, strong and had dignity" by Marion Robert Morrison
Outlaw
Posts: 1669
Joined: Tue Sep 29, 2009 10:02 pm
Location: Belle Chasse, LA
Contact:
Merry Christmas! I hope everyone was safe in their travels and enjoyed family & friends for the holiday!
Cowboy
Posts: 387
Joined: Sat Jan 24, 2009 6:12 pm
Location: Bville Florida
Contact:
I hope everyone's Christmas was great, I know mine was.
BBQ and USF Bulls Football/Tailgating
https://www.facebook.com/fullbullbbq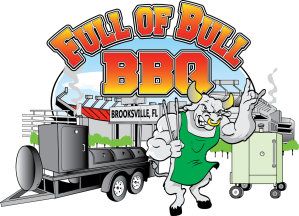 Retired Lawman
Posts: 2753
Joined: Fri Sep 18, 2009 1:17 am
Location: Garland, Texas USA
Contact:
Merry Christmas and Happy New Year to all the forum members, Sure was nice to find Texas BBQ Forum this year, there are alot of great folks out here that are very willing to help better the Q world with their vast knowledge. Have a safe NYE and a great 2010.
CowboyDon
Garland, Texas
Check out my BBQ @
https://www.instagram.com/alltherealbbq/
alltherealbbq
---
Return to "TBBQF News, Announcements & Help Using the Forum"
Users browsing this forum: No registered users and 1 guest