Moderator: TBBQF Deputies
Retired Lawman
Posts: 4677
Joined: Sat Jan 13, 2007 11:34 pm
Location: Ft. Worth, Texas
Contact:
Stopped in at my local Albertsons today and they had a sign that said 25% off all grills. I know they carry a couple of different CharGriller models, Smokey Joe (?) smoker and a gas grill or two.
Chuck
http://cookinwithchuck.blogspot.com
- Updated 01/10/10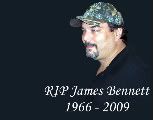 Return to "TBBQF News, Announcements & Help Using the Forum"
Users browsing this forum: No registered users and 1 guest